Home
>
Investigating Fawdon Hill
Investigating Fawdon Hill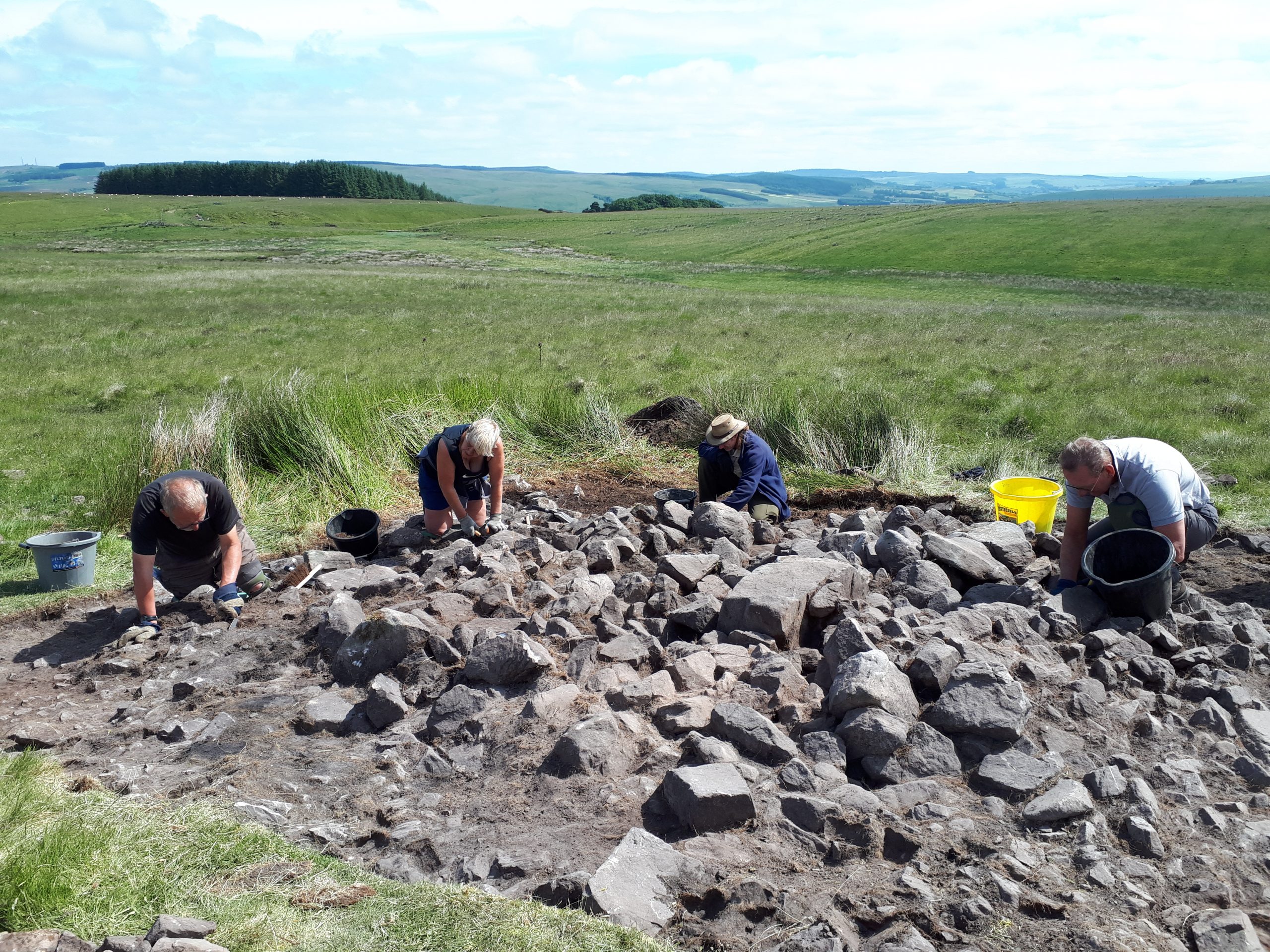 An archaeological survey and excavations took place in September 2019 and June – July 2021, looking at possible prehistoric features and potential links to the Battle of Otterburn.
The investigations in 2019 revealed evidence for a likely bronze age 'ritual' landscape, represented by probable burial cairns including cup-marked stones. The excavation in 2021 further substantiated this, with radiocarbon dating evidence obtained, placing at least one site firmly in the Bronze Age period. The cairns excavated on Fawdon hill in 2019 and 2021 seem to be part of a complex of features representing both settlement and a ceremonial site possibly involving human cremation, represented by the remains of a likely pyre over the possible settlement remains. This pattern reflects other Bronze Age landscapes of upland Northumberland which often contain settlements, fields and funerary monuments in close proximity to each other, along with simple rock art.
You can read and download the excavation reports below.
Fawdon Hill Excavation Report 2019