This project aimed to enhance the natural and historic environment of the Ministry of Defence's Otterburn Training Area, focusing on land within the Rede catchment.
A programme of habitat improvements was carried out, including peatland restoration, creation of flower-rich grasslands and improvements to the catchments of tributary streams of the River Rede.
Restoration of key archaeological sites was undertaken, including Burdhopecrag Roman Camp and the First World War trenches at Silloans. A major programme of repairs to historic military bunkers was also undertaken and the archaeology and military heritage of the ranges celebrated with guided heritage events.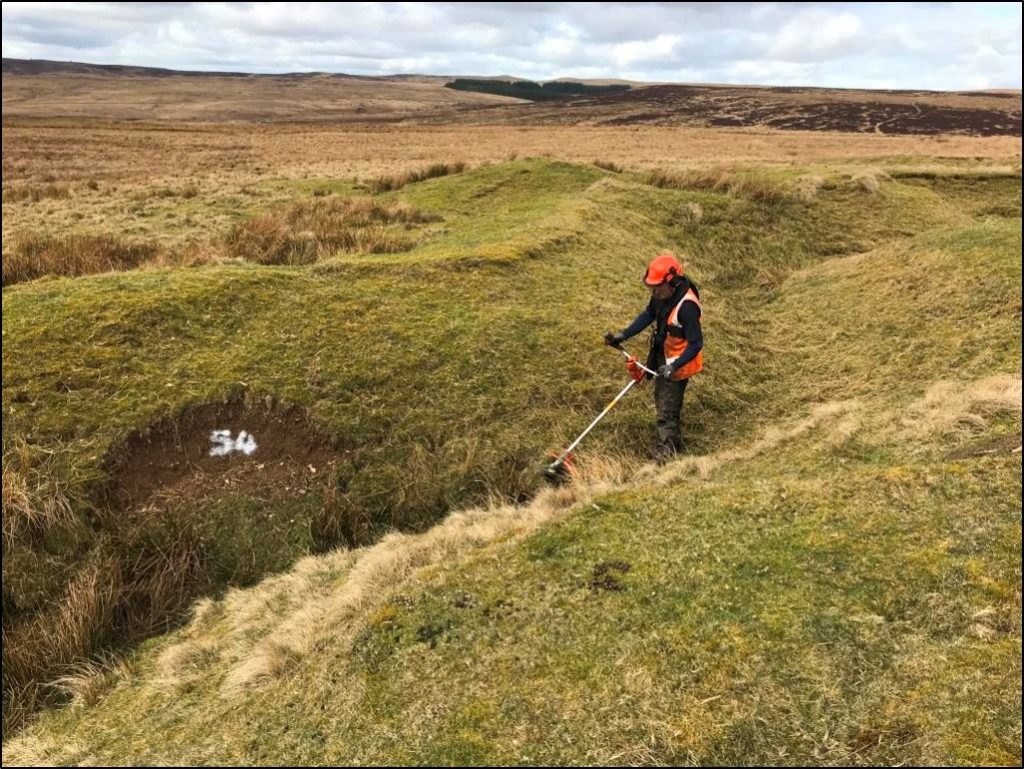 Habitat improvements focussed on the catchments of tributary streams of the river Rede namely Cottonshope, Bellshiel, Sills, Durtrees, Otter and Elsdon Burns. Peatland restoration took place predominately in the Bellshiel and Sills Burn catchments. Additional work was also undertaken on other units of the Otterburn Mires SSSIs including Nun Moss.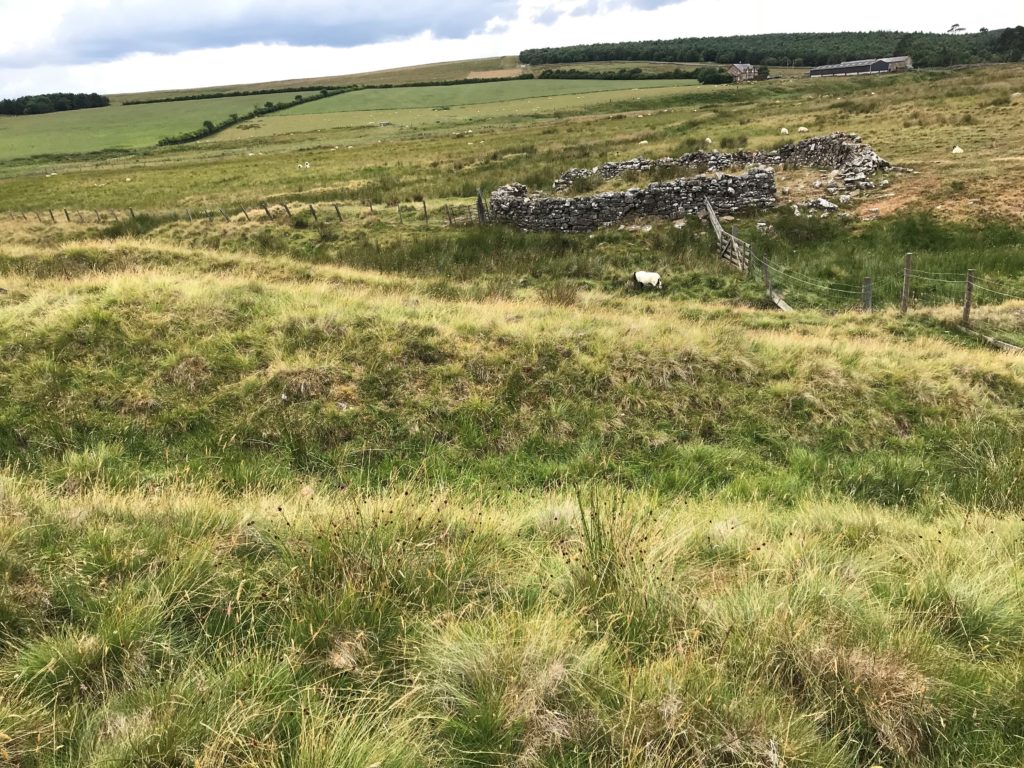 Peatland works included grip blocking. Away from the peat soils grip blocking was also used to slow run-off and reduce silt inputs into the Rede catchment. Other interventions to improve water quality included fencing off sections of river bank, developing woodland connections and improving manure storage facilities of tenant farmers with a priority being the Durtrees Burn. A partnership project with the Environment Agency investigated the feasibility of introducing freshwater pearl mussel to the Durtrees Burn.
Several upland hay meadows and other species-rich grasslands occur on the ranges but most do not reach their full potential. The meadows were used to trial methods to increase species diversity and act as exemplar sites for the wider Redesdale project.
Improvements to way marking and interpretation were focussed on permissive footpaths in the southern part of the Training Area to ensure the safety of the public where there are access routes compatible with the military use of the area.
Read more about the work happening on the Otterburn Training Area in two articles that featured in the Ministry Of Defence sustainability magazine, Sanctuary 2019 (p.g. 40 & p.g. 68). You can download the full magazine here.