Archaeological Survey Report Published For Ancient Settlement At Rattenraw
November 19, 2018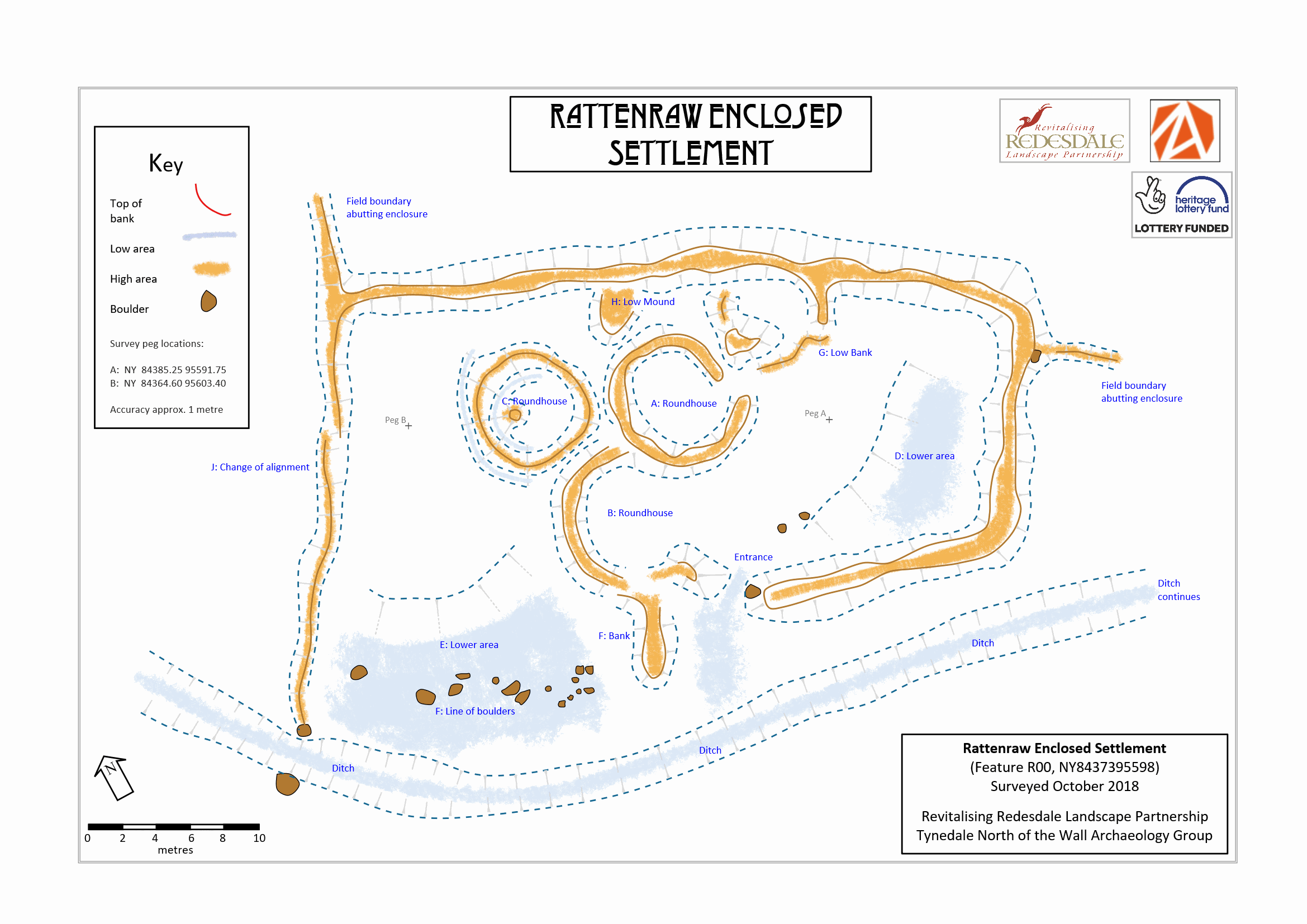 A report has been produced for the archaeological survey of an Iron Age/Romano-British settlement at Rattenraw Farm, which was carried out on the 6th-8th October 2018. The report has been compiled by volunteers from the North of the Wall Tynedale Archaeology Group (NOWTAG) and details the findings from the 3-day, Level 3 survey, which was undertaken by volunteers as part of our 'Lost Redesdale' community archaeology project. Read the report here:
Rattenraw Level 3 Survey final report 7 Nov
We plan to carry out further investigations on this site, including excavations, so watch this space for more details!