Farming and Water Event for Farmers, Land Managers, and Landowners
October 14, 2019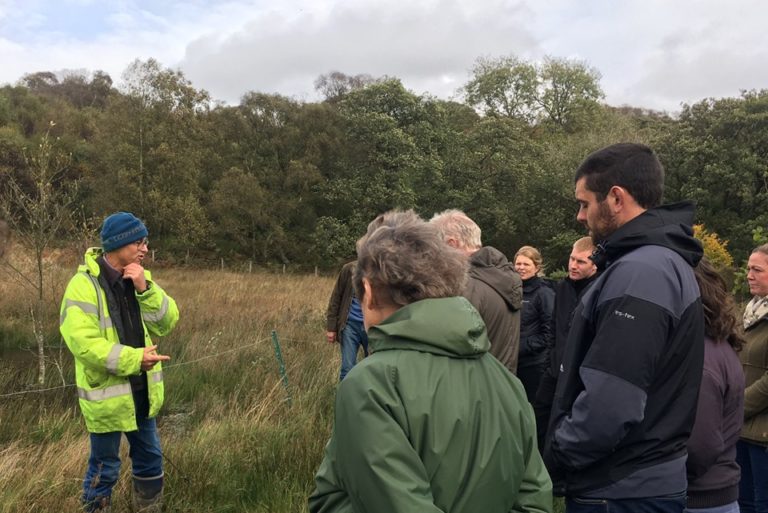 9th October, 2019 – Otterburn
We thoroughly enjoyed meeting Redesdale's farmers and land managers this week to visit sites along the River Rede. With the help of our partners – Natural England, The Environment Agency, Northumberland National Park Authority, Groundwork NE & Cumbria and participating farmers – we had a great discussion about how farmers and land managers can get involved with our River Rede Improvement Project in a wide variety of ways.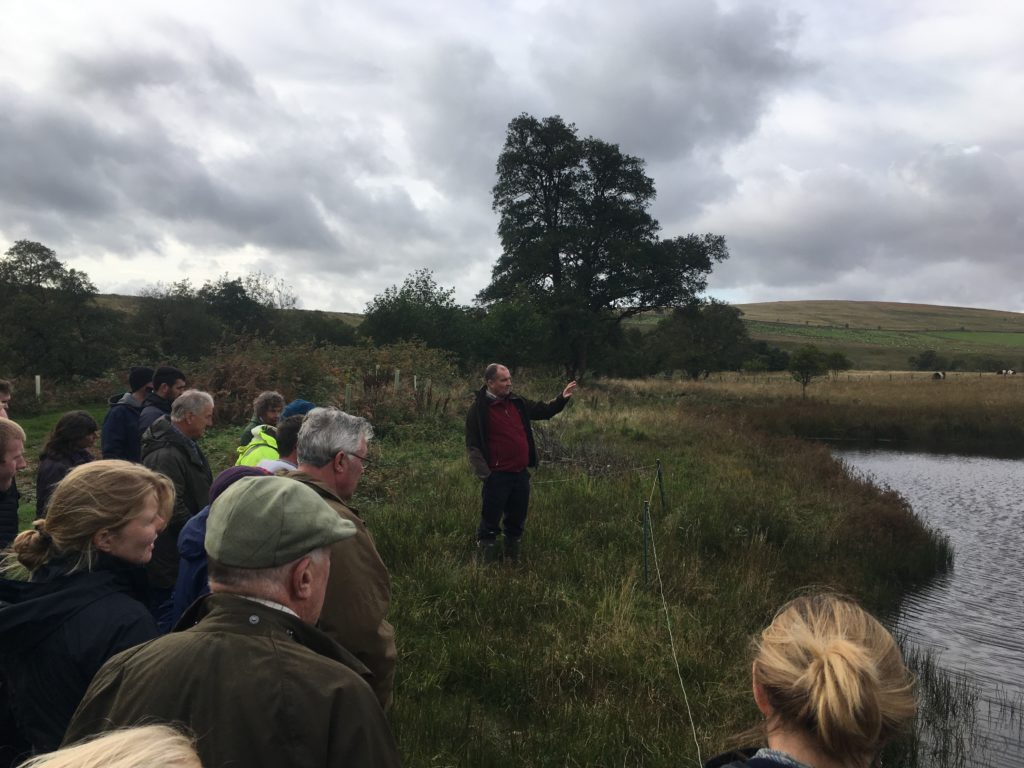 The group visited the completed river works at Yearhaugh and Dunn's Houses, with thanks to the farmers who allowed us to access the land. We saw how a stream that had carried sediment and nutrients to the Rede has been worked into a series of ponds to form an ecologically-rich wetland. We then visited work to secure an eroding section of river bank, where high flood flows are now re-directed through a backwater channel, improving wetland habitat.
Our partners at The Environment Agency also took the opportunity to update farmers on how the Farming Rules for Water regulations may affect them and the new Fresh Water Pearl Mussel Specialist talked to farmers about their memories and local knowledge of mussels in the Rede.
Thank you to everyone who took part in the event, particularly the farmers who welcomed us onto their farms.