My Revitalising Redesdale Blog: What do artists do when they're not painting?
November 16, 2020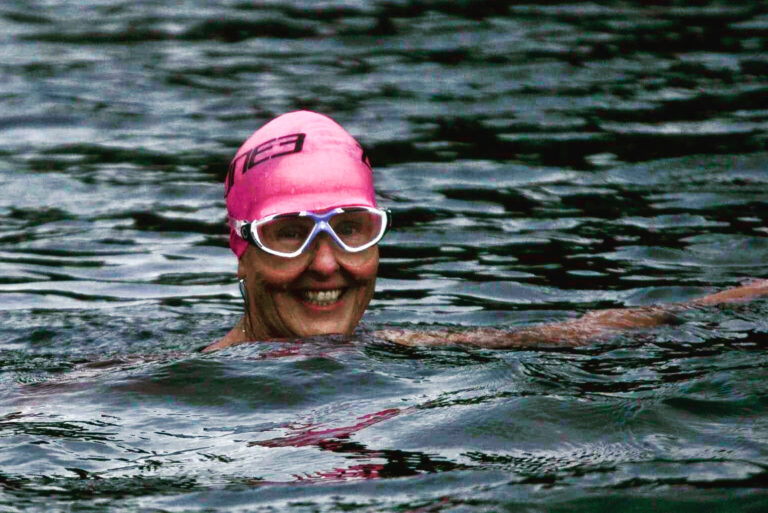 Revitalising Redesdale has continued to make progress this year on the catchment-wide effort to improve the River Rede for wildlife and people. Enthusiastic farmers and land managers are helping the partners to re-establish natural river processes, capture sediment, create wetlands, plant trees and manage grazing. Partners also rebuilt the historic Smoutel Ford, allowing walkers and riders to enjoy trails between Monkridge Hill and Otterburn for the first time in decades.
We were very excited to hear what a close connection local artist Mary Ann Rogers has with the Rede.  Here Mary Ann shares how she finds a different perspective of the River when she's away from the easel…
What do artists do when they're not painting? It's a commonly asked question. The first place to look might be in the River Rede, as I am a keen outdoor swimmer. One of five children, spending our weekends and holidays by the sea, we swam every day regardless of the weather or temperature of the water. When not swimming in the sea, we would search out pools in rivers like the famous Linhope Spout, at the head of the River Breamish, for daredevil jumping and swimming under the waterfall.
Living in West Woodburn, the River Rede is temptingly close, and it has many quiet, safe pools and stretches of deep water to enjoy swimming in. A summer adventure included a swim, while the level was high following heavy rainfall, from the bridge at Otterburn to the restored Smoutel Ford at Monkridge Hill. This type of swim gives a unique opportunity to see wildlife at close hand. River dwellers are less wary of swimmers than walkers and it's not unusual to observe salmon, mallard, teal, goosanders and kingfishers. The encounters with wildfowl and other creatures are magical.
I swim in the Rede all the year round. Last week we saw a heron, plus a salmon leap clean out of the water! As the weather gets colder, the swims get shorter. In freezing weather, it's not unusual to break the ice in the regular swimming pool but only for a very short dip, maybe just a few minutes. It's essential to listen to your body, to get out before early stages of hypothermia kick in, then get dry, dressed and warm as fast as possible.
Wild swimming is not for everyone, but recent research seems to indicate that cold water swimming can prevent dementia as well as being beneficial for mental health; just the thing for artists.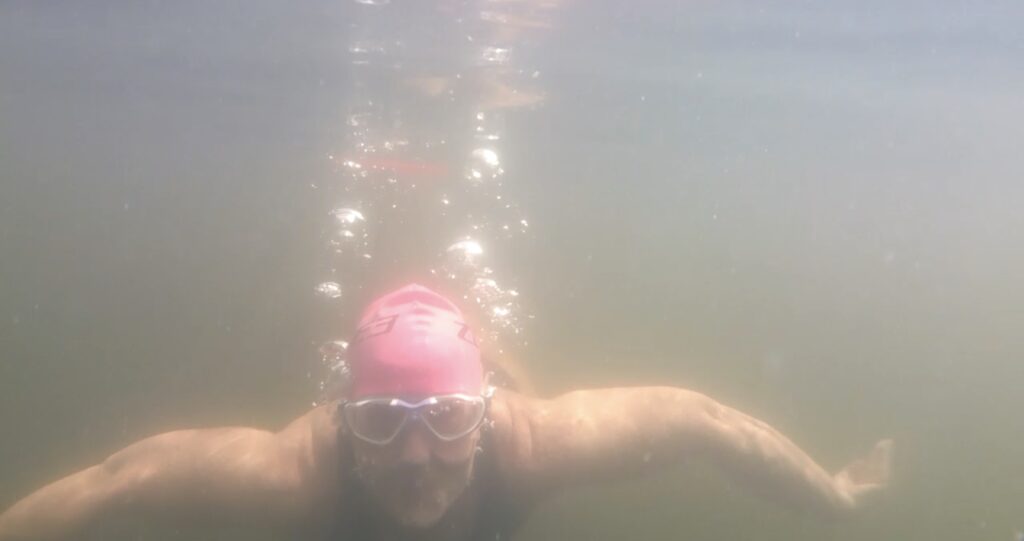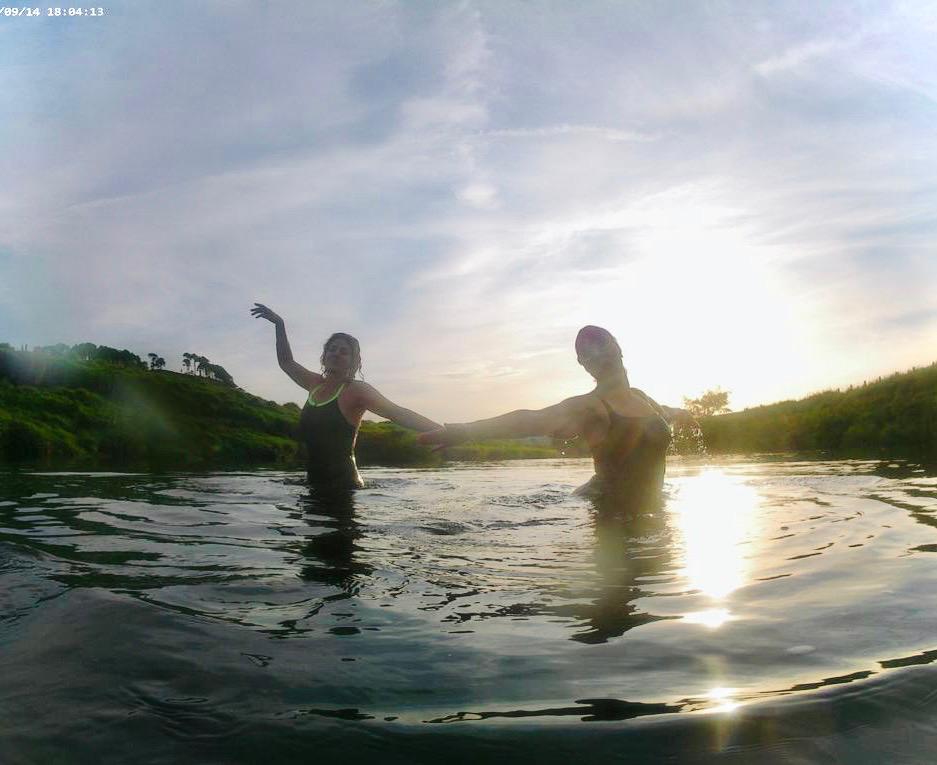 Editor's Note: Our thanks to Mary Ann for her photographs and for giving us permission to share her article from the Redesdale and Three Kirks News newsletter (Issue 104: Monday, 2 November 2020).