My Revitalising Redesdale Blog: What have we been up to?
December 4, 2020
Well, what've we been up to this month? In spite of the extra precautions introduced to keep everyone safe, the Revitalising Redesdale Team and Partners have managed to keep projects going, and even get the ball rolling on some new ones! Over to Trainee Assistant, Natasha Hemsley…
By far the biggest task I've been involved with this month has been creating a path at Whitelee Moor National Nature Reserve, up at Carter Bar on the Scottish Border. I managed to join in a couple of weeks into construction, so the gravel section of the path had already been laid by Northumberland Wildlife Trust staff and volunteers!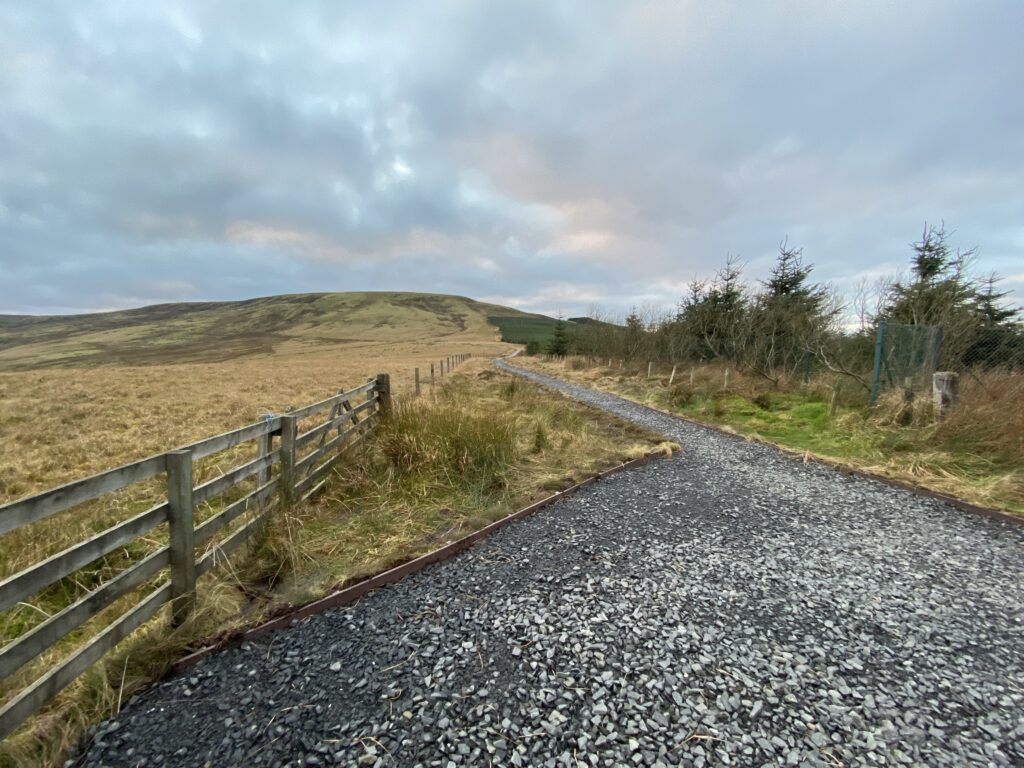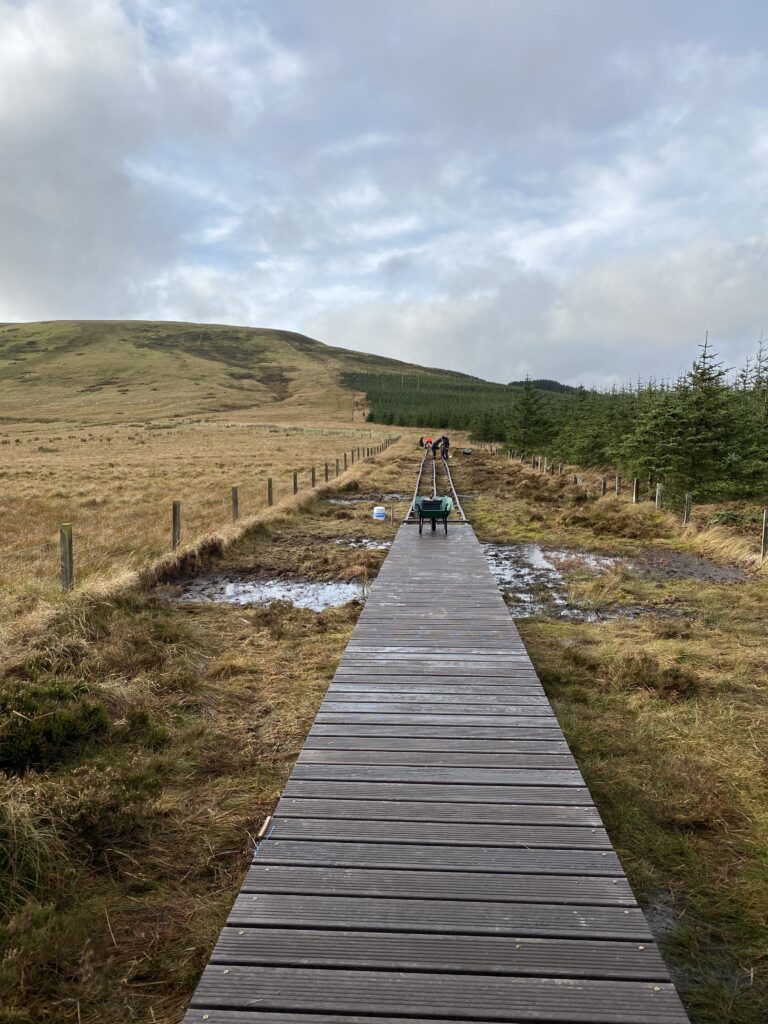 The major effort of this task is putting in the boardwalk: imagine trying to knock in posts with a weighty fencing mell hammer whilst standing up to your ankles in squelchy bog, oh, and it's raining too!
Though true for a number of days up at Whitelee, on a clear day the views are incredible and well worth it!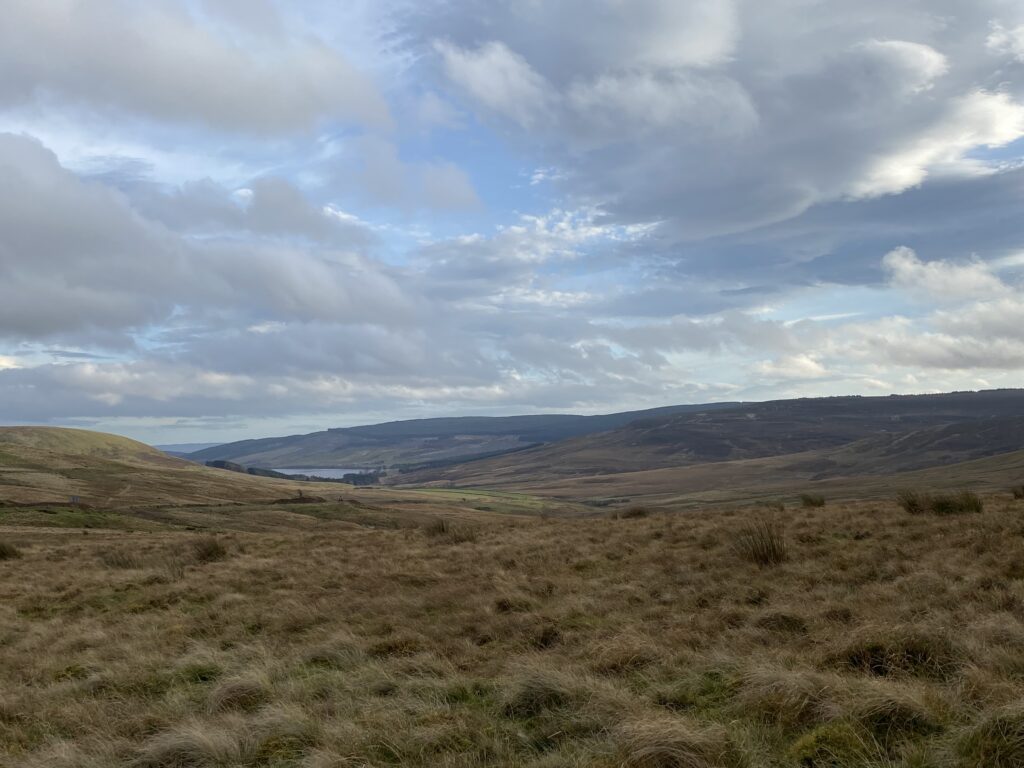 When the boardwalk is finished, it will enable better access to the top of Carter Pike and cairn, as well as to a fantastic sculpture (watch this space), avoiding difficult to pass boggy patches along the route. This will be a great place to stop and look over Catcleugh Reservoir and down the valley, to enjoy whilst on a lovely weekend hike, or to break up a car journey over the border to and from Scotland.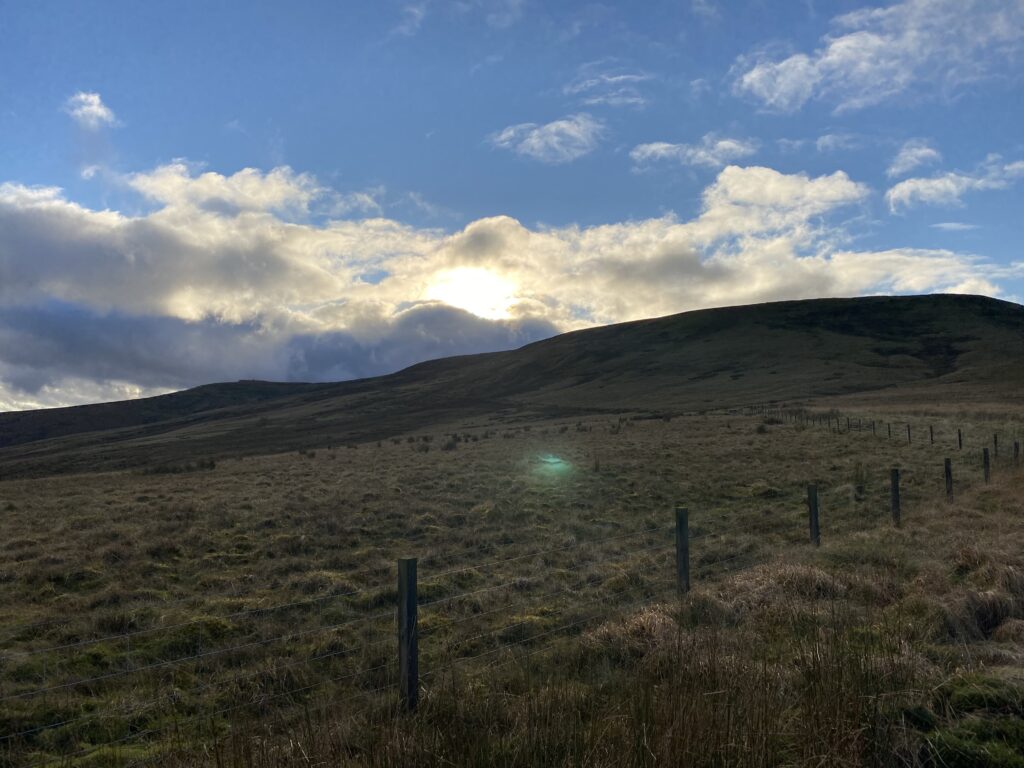 As the winter months approach, now is the time to start a programme of work on our peatland sites within Redesdale. Days spent removing non-native Sitka Spruce, that have shot up in the landscape over the last year, will keep us busy for a little while. There are more plans in progress for the interesting and hard work of peatland restoration this winter.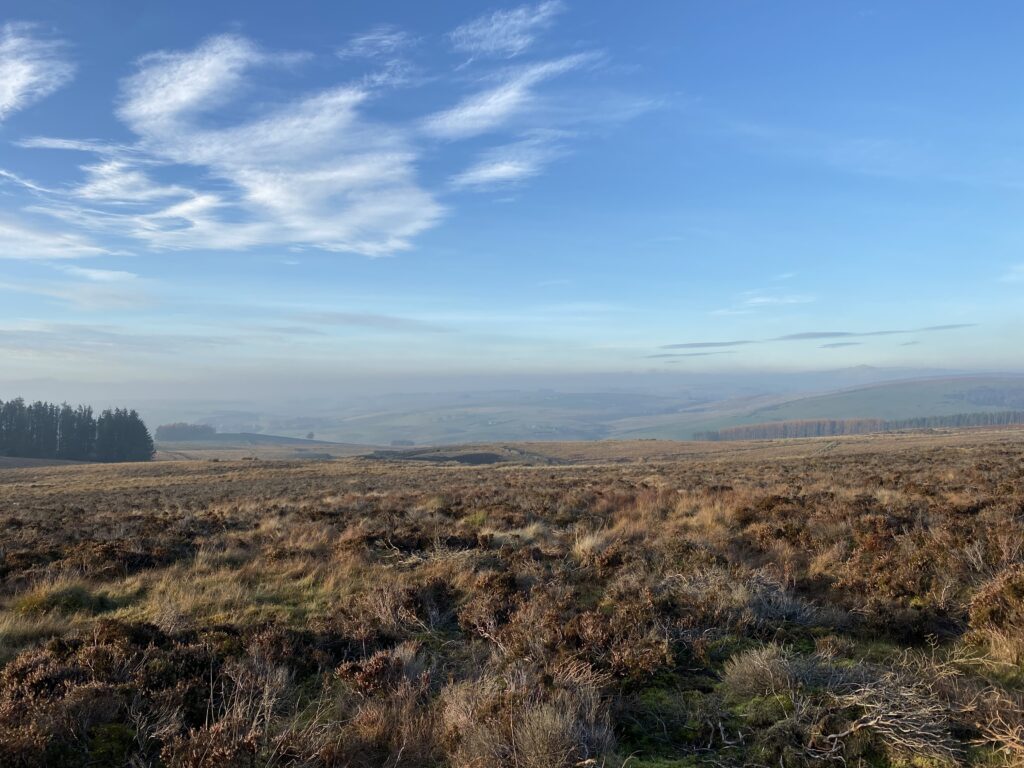 So this is some of what the Revitalising Redesdale team and I have been working on over the last month. We are very fortunate that some projects/partners have been able to continue working over this difficult time with extra safety measures in place. We look forward to updating you on these and other ongoing projects in the near future!
Written by Revitalising Redesdale Trainee Assistant, Natasha Hemsley.