Introducing: My Revitalising Redesdale
April 9, 2020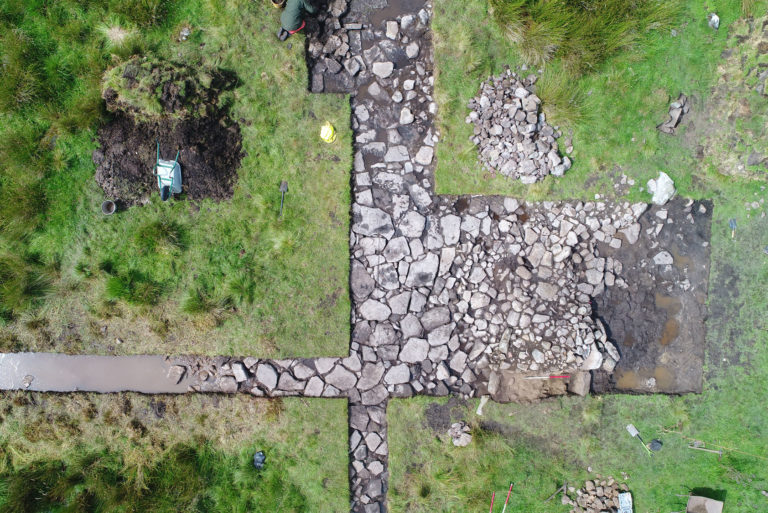 As we're all stuck indoors for the foreseeable future, we have decided to bring Redesdale to you through your computer/phone screens.
Over the next few months we will be sharing some of our highlights from the Revitalising Redesdale scheme and giving an oversight of what we've been doing and what it is like to work here; we'll be sharing a new story each week.

We'd also really love it if you could share some of your stories about Redesdale. Perhaps you are a regular volunteer on practical wildlife/environmental conservation tasks, maybe you have taken part on one of our archaeological digs; you might even have delivered a project funded by our Community Heritage Fund scheme. However you've been involved, please send in your stories (with photos if you have them) for us to share with everyone through our website and social media pages, Email info@revitalisingredesdale.org.uk or direct to Team members.
This week: Karen's story
I have been working on the Revitalising Redesdale scheme since March 2018. Although I had a strong background in community engagement projects and working with volunteers, for quite some time I had been longing for a chance to indulge my inner history/archaeology geek and get more involved in heritage projects. I can honestly say that working for Northumberland National Park on the Revitalising Redesdale project has been a dream come true.
From the very beginning I have had so many 'pinch me,' moment where I simply could not believe my luck that I get to work here, doing a job that both interests and excites me, in a beautiful part of Northumberland. I'll be sharing some of my highlights with you over the next few months.
I'll start with the obvious one…
Rattenraw: The Beads/Drenched in a Trench
I had been wanting to take part in an archaeological dig for a long time, so imagine my excitement when I got to organise one, together with the fantastic North of the Wall Tynedale Archaeology Group (NOWTAG), Richard Carlton from The Archaeological Practice, and the very lovely landowners, Dennis and Susan Salt. We knew that we had a potentially very interesting site at Rattenraw and we knew what we thought it was, although you can never be entirely certain what you will find once you start digging.
This was going to be my first archaeological dig; I was excited but also nervous. I had various archaeologists telling me, "You won't find anything, you know," which seems to be the standard sentiment of archaeologists when approaching a dig. But I didn't mind, I was just happy to be out at beautiful Rattenraw with a fantastic bunch of people, taking part in a dig.
The weather threw everything at us. On one day we had to down tools early because, incredibly, it was 30 degrees, there was no wind, and we were all just too hot. A couple of days later we had torrential downpours, only the hardiest of us ventured out and our trench resembled a muddy swimming pool.
But we kept going in our quest for archaeological knowledge, despite knowing that we probably Weren't Going To Find Anything. Even so, I kept spotting flashes of green, hopes soaring dramatically that I had made an astoundingly important discovery, only to realise that it was in fact a blade of grass.
Towards the end of the eighth day of the 10-day dig, I spotted a flash of red plastic between the gaps of some stones I was 'cleaning.' Then I realised that these stones hadn't been uncovered for centuries, so it probably wasn't plastic. I carefully removed it, saw it was a tiny little round, man-made object and at that point was pretty certain I had made an actual Discovery. One of the volunteers, probably Barry, squawked, "You've got a bead!" And so it was; a beautiful, tiny, red glass bead, most likely Iron Age in date. Single beads like this do quite often turn up on Iron Age sites.
Sadly it was getting late, so the excitement ended there for the day. The next day, Day 9, I brought my colleague, Nick Lightfoot, along. He had never taken part in an archaeological dig either. I pointed out where I had found the bead and jokingly told him there was no pressure but he had to find one now too. A couple of minutes later he said, "I don't mean to brag, but I've actually just found two of them." And so he had – a blue and a yellow one. The jammy git had stolen my thunder.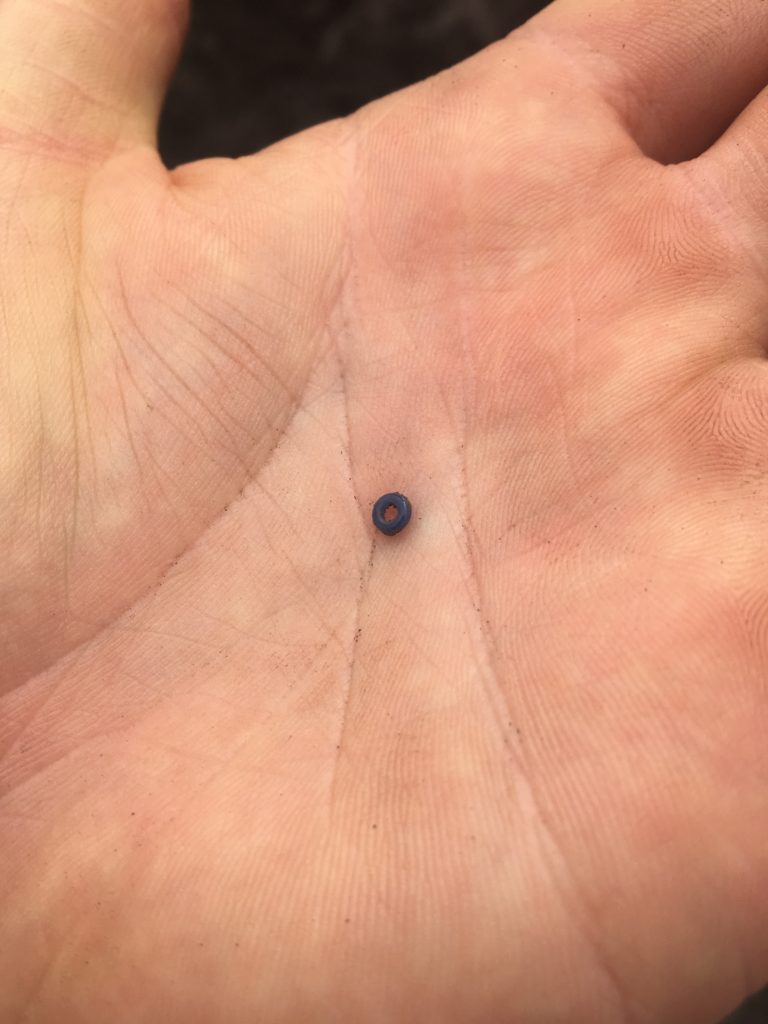 Well, I couldn't have that. I elbowed Nick out of the way and got back down on my hands and knees. Then, I remembered I should probably let other people have a go too, so a group of four of us painstakingly troweled the area. We found a few more, then a few more, then a few more again. Over the next hour or so, we pulled over 40 glass beads, of red, blue and yellow, from the soil. Marc Johnstone, an Archaeologist with The Archaeological Practice, was heard exclaiming, "This is a really, really significant find! This could even make Current Archaeology magazine!"
And the excitement didn't stop there. Not to be outdone, one of the volunteers, James Pease, piped up with, "Is this gold?" And there, glinting up at us, was a glass bead that appeared to be covered in gold leaf. Nick and I had now both had our thunder well and truly stolen.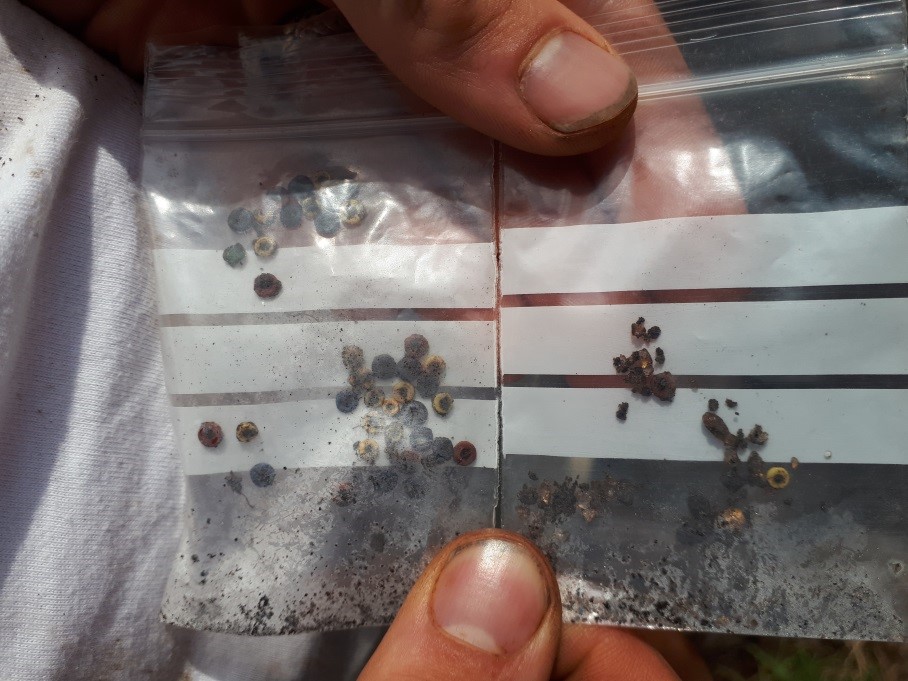 Then Richard Carlton came over, brandishing a piece of stone and yelling, "Forget the beads, this is what you should be getting excited about!" It was a fragment of Quern stone for grinding grain, which was a firm indication of late Iron Age date and that this was a domestic settlement where food was being processed. I've never seen anyone look so happy at finding a piece of stone.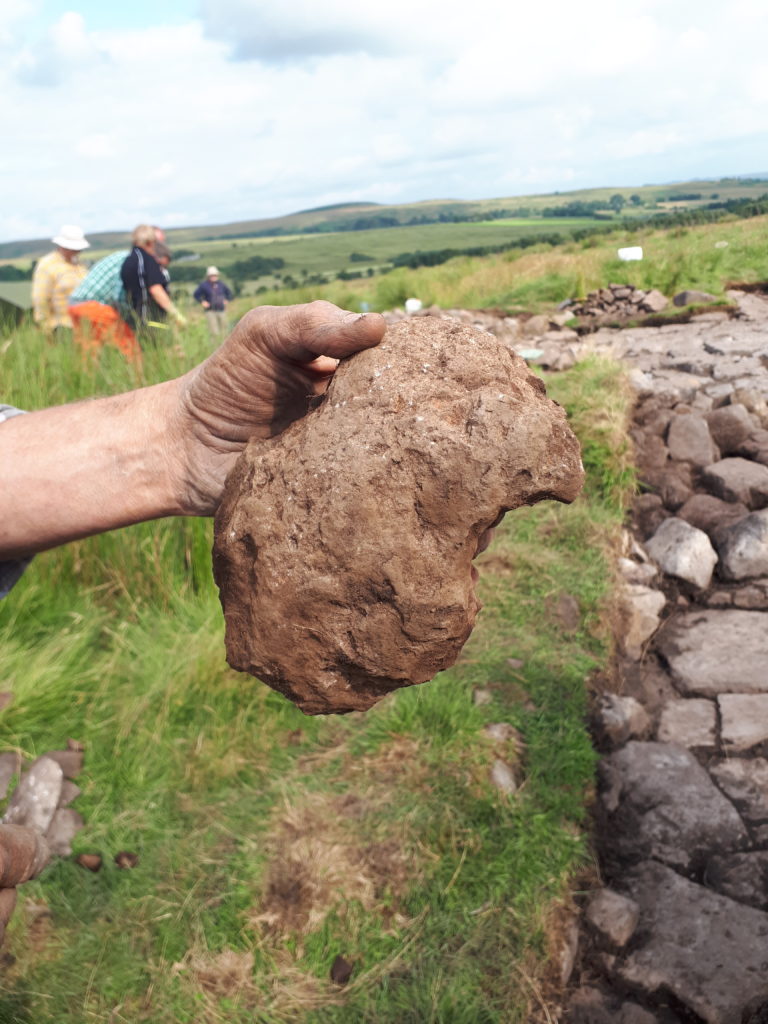 Those weren't the only discoveries we made: volunteers also found several pieces of pottery of Iron Age date, a cow horn and a Whet stone for sharpening tools, complete with both probable first century tool marks and 21st century trowel marks. On Day 10, volunteers found 12 more glass beads, including a single green one, bringing the total up to 58 complete beads, along with several broken fragments.
Not bad for my first dig. The moral of the story is: don't believe archaeologists when they tell you that you aren't going to find anything.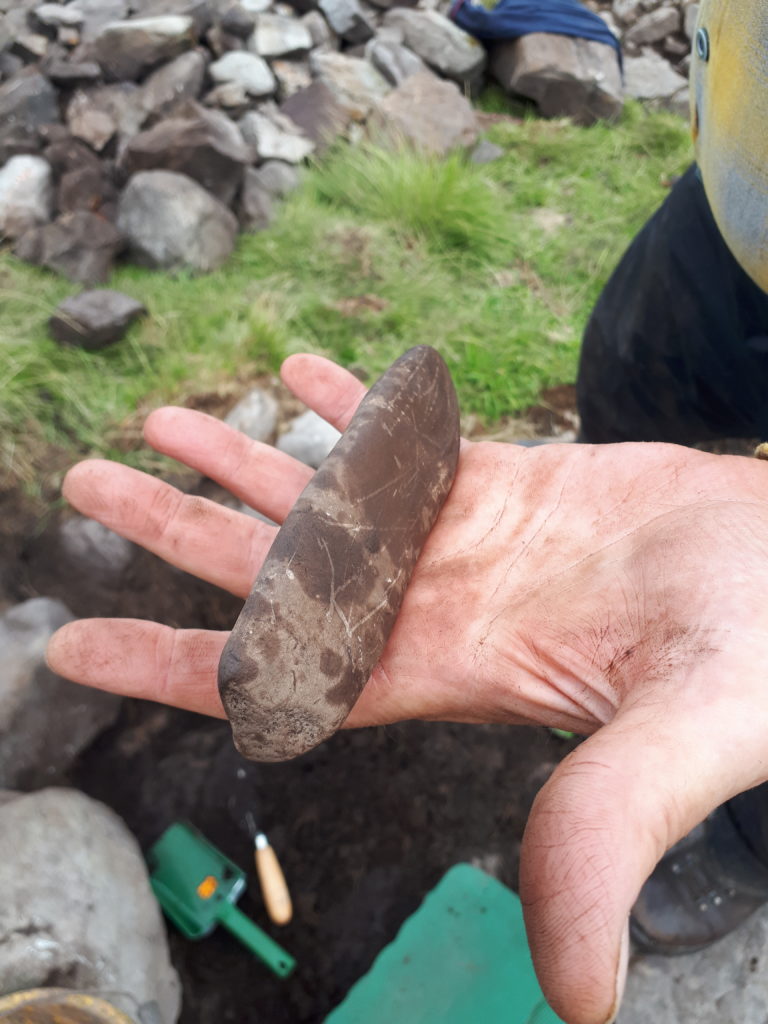 The Future…
I would like to thank each and every one of our colleagues, volunteers, community members, partners and contractors for making this such an amazingly fabulous experience – you are all brilliant. I can't wait to get back out there with you all.
Karen