My Revitalising Redesdale Blog: Introducing Natasha
August 14, 2020
This week, we have the pleasure of introducing our newest team member, Natasha Hemsley, the Revitalising Redesdale Trainee Assistant. We are thrilled to have you aboard! Without further ado, over to you, Natasha…
Who am I?
Name: Natasha Hemsley
Background:
Geography Undergraduate Degree at Newcastle University
Environmental Resource Assessment Master's Degree at Newcastle University, focusing on biodiversity conservation, soil analysis and habitat surveying.
Trainee placement at Yorkshire Wildlife Trust with the conservation team.
Interests: One of my favourite parts of working in conservation is public engagement on volunteer task days, getting to know local people and exchanging knowledge and heritage of the local area. The physical work is enjoyable too, weather permitting!
Hobbies: In my free time I like to explore new places with friends or alone. Getting out and about has been so important to me during lockdown. I'd like these trips to continue and perhaps go further afield as time allows.
What I've been up to…
As the newest member of the Revitalising Redesdale team I've had an enjoyable, yet busy, first week getting to know Redesdale a little better. This week I have delved into the worlds of history and archaeology at Rattenraw Farm and Bremenium Roman fort, habitat management at Steng Moss and Benshaw Moor, and also river management along the Rede, a particularly important feature within the Redesdale Valley as I'm sure you will agree!
I joined a wonderful mix of enthusiastic volunteers and extremely knowledgeable members of local archaeological groups on one of their final days of excavation on this Iron Age site. For some, these 10 days at Rattenraw Farm have been the first time they've been out in a very long time and this project represents months of hard work and perseverance to bring outdoor volunteering back onto site, working safely.
As my first ever archaeological dig it was great to get stuck in with the team and learn some trench etiquette, like keeping your feet out of the trench! From photographs of the site it was difficult for me to imagine the structure of the Iron Age settlement and envisage how life could have looked for the people that lived here.
Getting shown around in the flesh changed all that. For a complete novice like me, being able to see the change in the landscape between inside the ramparts and beyond the outer ditch was all I needed to start speculating what certain excavated features were and why they were there.
Impressive finds like the 100+ coloured glass beads found at the site, during this and a previous excavation, are suggested by experts to have Egyptian origins, pointing to a rather more sophisticated life here than I had previously imagined for this Iron Age farmstead.
This Roman Fort at High Rochester unfortunately could easily be missed within the landscape if you weren't paying close enough attention. This important piece of history was in great need of repair and so the project here aimed to protect the site from further degradation rather than rebuild the fort in its entirety.
Despite the site still being very much in ruin, taking the pathway around the site gave me a feel of how defensive the outer walls would have been when inhabited by Roman troops.
Sections of the walls and features like the western gateway have been repaired and look like they had not been touched at all, concealing the huge effort and hours of work put into the project here. This means that future generations can enjoy this site as it is now rather than see it disappear due to deterioration and collapse.
This treat for the eye captures stunning views in all directions and is a lovely spot to take a minute to relax within the landscape, as I found out on my first visit to the structure.
Standing at 457m above sea level 'The Nick' sits at the highest point of Kielder's Forest Drive and while it forms the very Western edge of the Redesdale valley, it should be celebrated as a great example of project partnerships within the North East.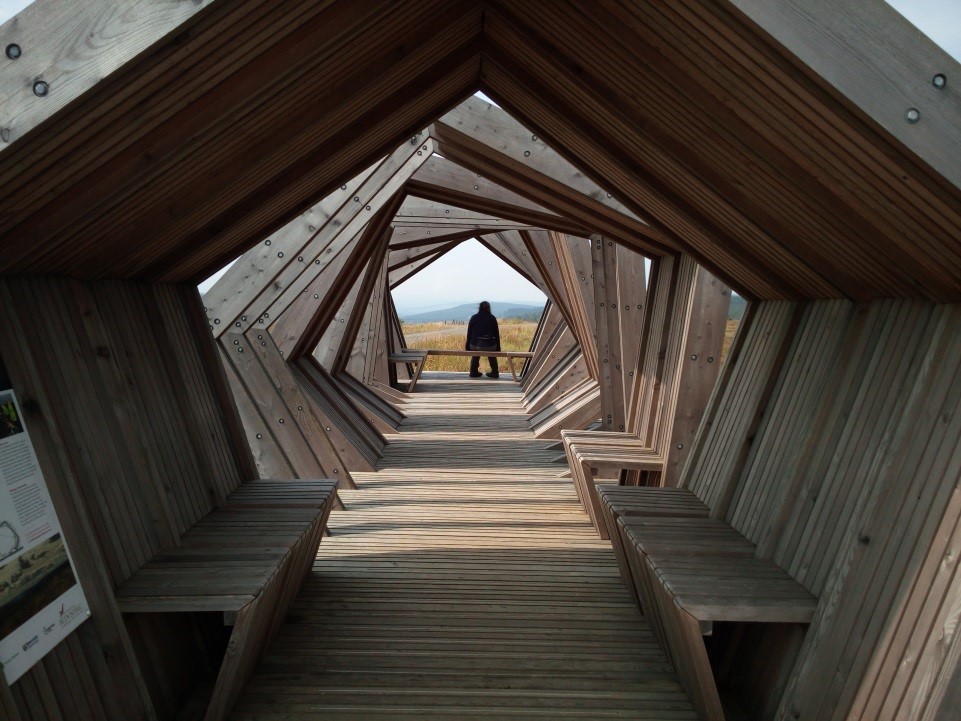 Whitelee Moor National Nature Reserve
What a reserve! Entering Whitelee first from the forest track entrance off the A68 and then from higher ground at Carter Bar, a stone's throw from Scotland, I really got a feel of how vast the site actually is (over 1500ha).
The active blanket bog and heather moorland here pique my interest as numerous hours could be whiled away surveying the site across its diverse range of habitats. Despite the mist on this particular day, the views were stunning and I'm sure they'd have been even better if we'd have carried on up to the highest point!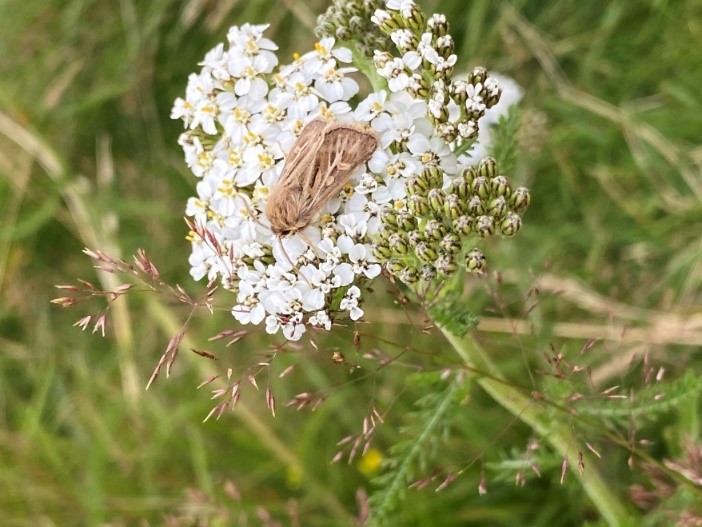 Newcastle University's Go Volunteer Project at Rupert's Wood
One part of Redesdale needed no introduction on my tour of the valley…Rupert's Wood! Across the four years I spent as a student at Newcastle, almost every half term and summer holiday I accompanied excited young people to the wood for camping fun, team building, outdoor games, fire lighting, campfire cooking and telling stories by the fire while roasting marshmallows before bed.
While some of those young people are now adults, I'm thrilled to see the project is still such a success and I am incredibly fortunate to be able to come full circle from a student, volunteering in the hope of improving her CV, to working in my chosen industry and being able to give back to the project that helped me get here.