Revitalising Redesdale Newsletter – September 2019
September 1, 2019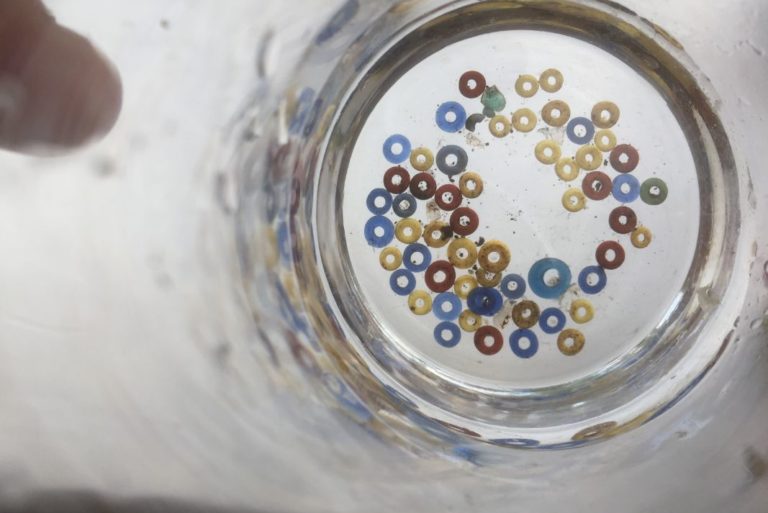 Your brief on what the team and partners have been getting up to
Bug hunts, artefacts, and reforging old connections
It has been a busy and thoroughly enjoyable summer for Revitalising Redesdale! First of all, thank you so much to all our volunteers and partners, without whom none of this would be possible. We started the season with a hugely successful Bioblitz at Otterburn Castle, with 69 people taking part in wildlife discovery sessions. From late July we led two archaeological excavations, at Rattenraw and Bellsheil. Although we knew Rattenraw is an interesting site, we were not quite prepared for what we found (Hint: the above picture)! Read the full story here. Whilst Bellsheil did not turn up anything quite as exciting, it was a brilliant opportunity to investigate the human history of the Otterburn Training Area and take part in archaeological training. Finally, river restoration work has started at Smoutel Ford to rebuild the historic bridleway across the Rede valley. Read the full story here.
---
Free archaeology training event: Level 1 Archaeological survey
Join us on an archaeological treasure hunt! This will be a training event for those wishing to learn about how to begin a survey of potential archaeological features, ranging from prehistoric to post-medieval.

Saturday, 21st September, 10am-4pm
Location: Chattlehope House, Catcleugh, NE19 1TY

To book contact Karen on 07741 194309 or email karen.collins@nnpa.org.uk
Archaeological survey and excavation at Fawdon Hill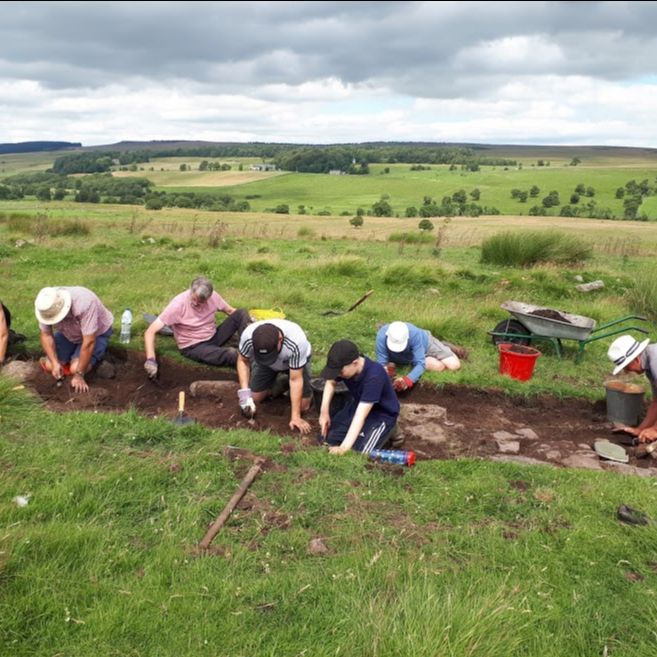 Join us to help investigate possible burial mounds at Closehead Farm, Otterburn.
Wed, 25th September – detailed archaeological survey of features
Thur, 26th and Fri, 27th September – excavation of sample mounds
No previous experience necessary.

To book contact Karen on 07741 194309 or email karen.collins@nnpa.org.uk
---
Take part in Redesdale's floral renaissance!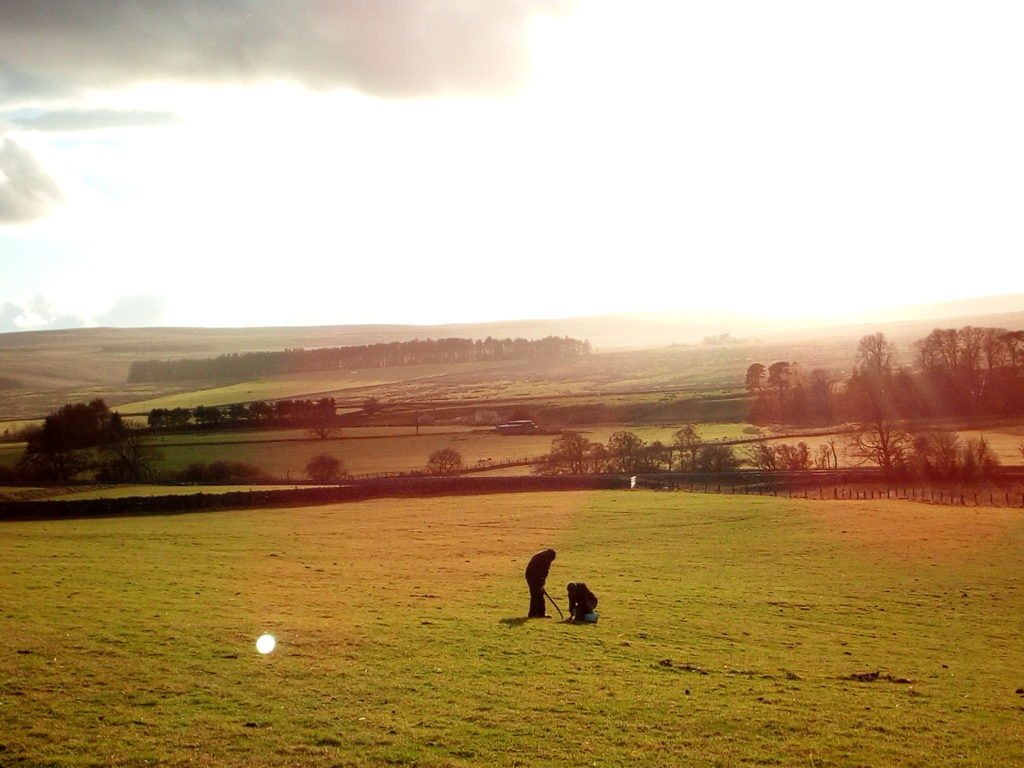 Wildflower planting
We have a number of wildflower planting days coming up to help increase the floral diversity of existing hay meadows in Redesdale. To get involved in this and other practical environmental volunteering, on a range of sites, and to help conserve and improve Redesdale (and other sites in Northumberland) for wildlife please register as a Northumberland Wildlife Trust Practical Conservation Volunteer. See the NWT website for more details.
Traditional skills and wildflowers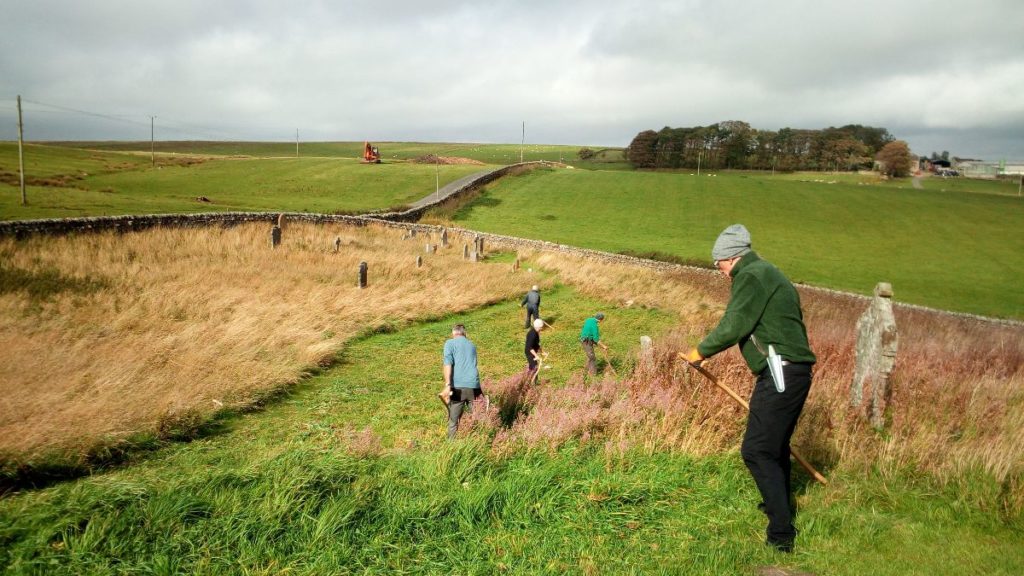 Keeping traditional skills alive in the community, volunteers with this project are using scythes to manage an area of St Cuthbert's Churchyard, Corsenside as wildflower meadow. It's only been managed like this for one season so far. We're already starting to see results, but we need more people to get involved! Learn how to use a scythe and spend time in friendly company in a beautiful location.
If you or your group can spare a few days a year or would like to know more call Jennifer on: 0191 284 6884 or email Jennifer.Care@northwt.org.uk
---
Spiders on the Doorstep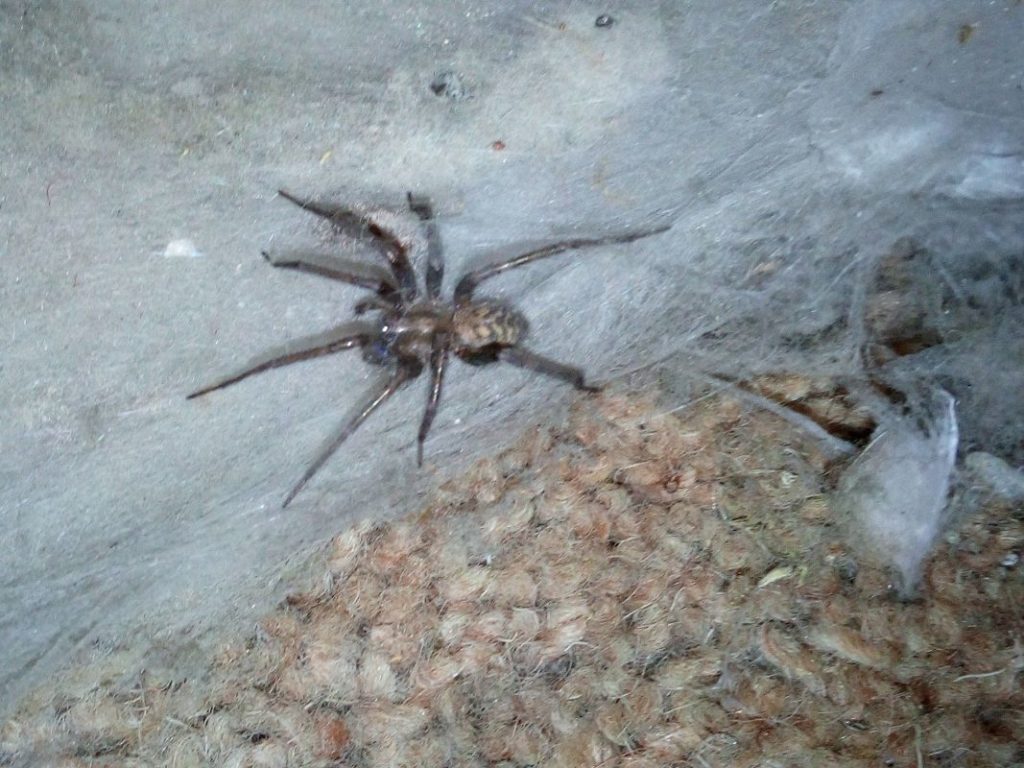 Do you have eight-legged visitors in and around your home?  Learn about identification of common spiders, where to find them, and their fascinating behaviours.

13:30 to 15:30 – Saturday, 15th September
Corsenside Parish Hall, West Woodburn, NE48 2SQ
Booking and more details, here.
---
Battle of Otterburn – Volunteer Meeting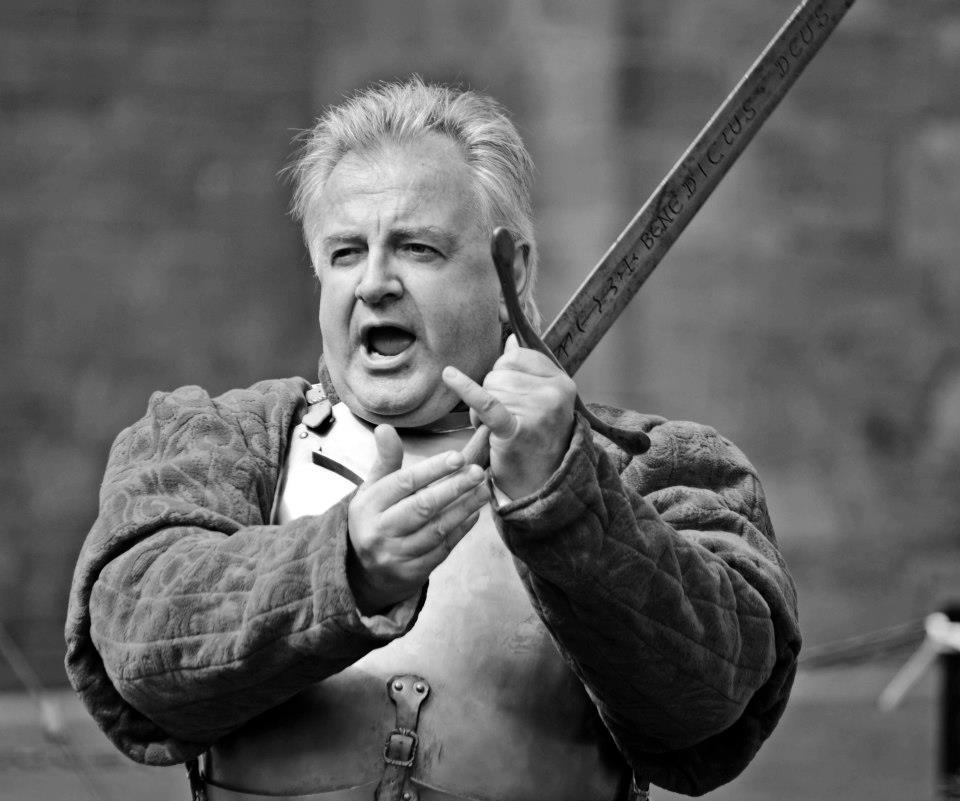 Join us for an update on our Battle of Otterburn project! Find out about our investigation into where and how the battle took place, and how you can help demystify this enigmatic event.
7:30pm – Thursday, 12th September
Otterburn Memorial Hall, Otterburn, NE19 1NP
If you planning to attend the meeting please let Karen know by email to Karen.Collins@nnpa.org.uk
---
Summer Shows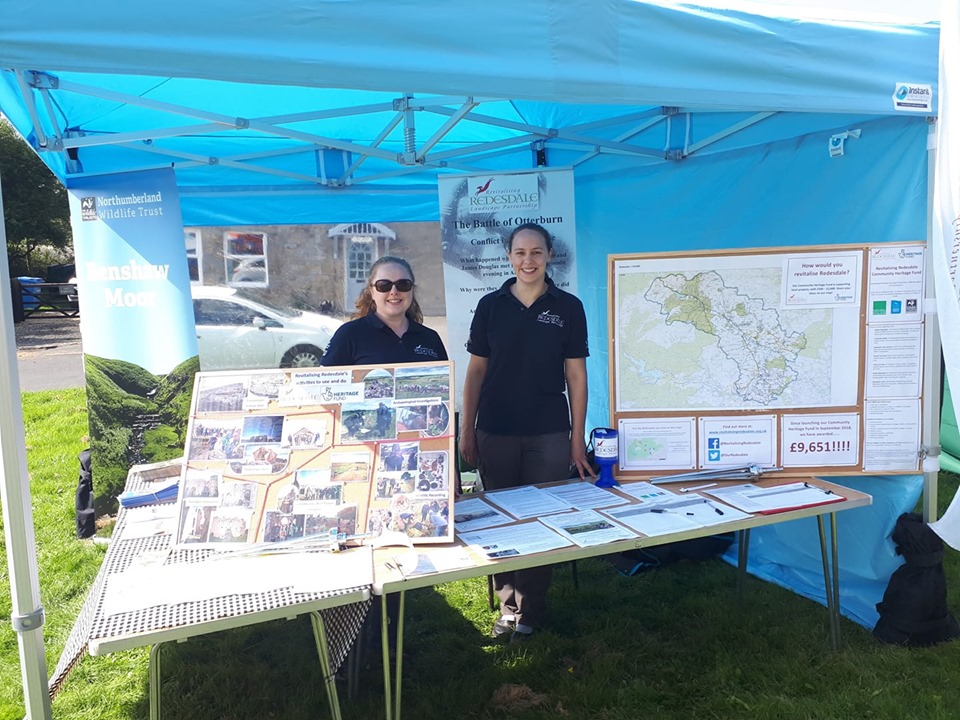 We had a great time talking to Redesdale locals and visitors at RedeFest and Elsdon Fete!
Find us at Corsenside Show (Sept 14th) and the Upper Redesdale Show (Sept 28th). We'd love to have a chat about what we are working on and how you could get involved.