Revitalising Redesdale Newsletter August 2020
August 28, 2020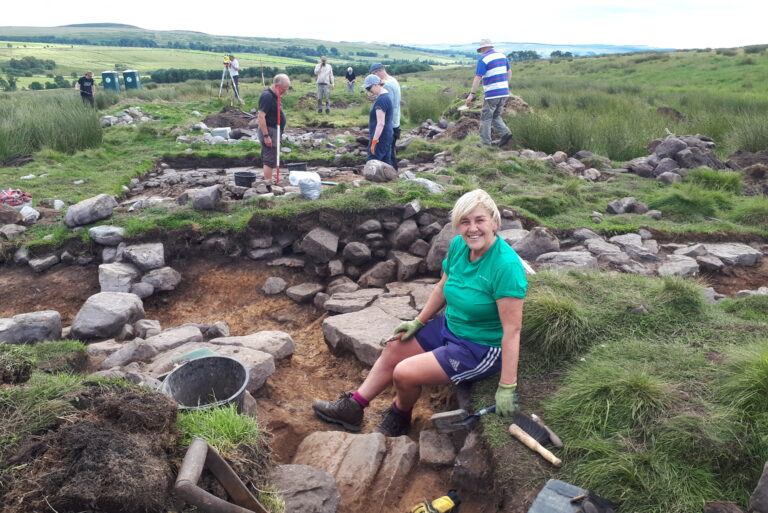 It's been a long lockdown…..
Well, it's been a long time since our last newsletter. A global pandemic got in the way of our planned activities! The team have continued to work from home, but sadly a lot of our planned delivery has been affected. Since July we have been slowly re-starting volunteer activities and we are planning how to carefully increase this over the coming months in a safe way.
So here's a round-up of what we have managed to do over the last month, and what we hope to be doing next!
Welcome to Natasha!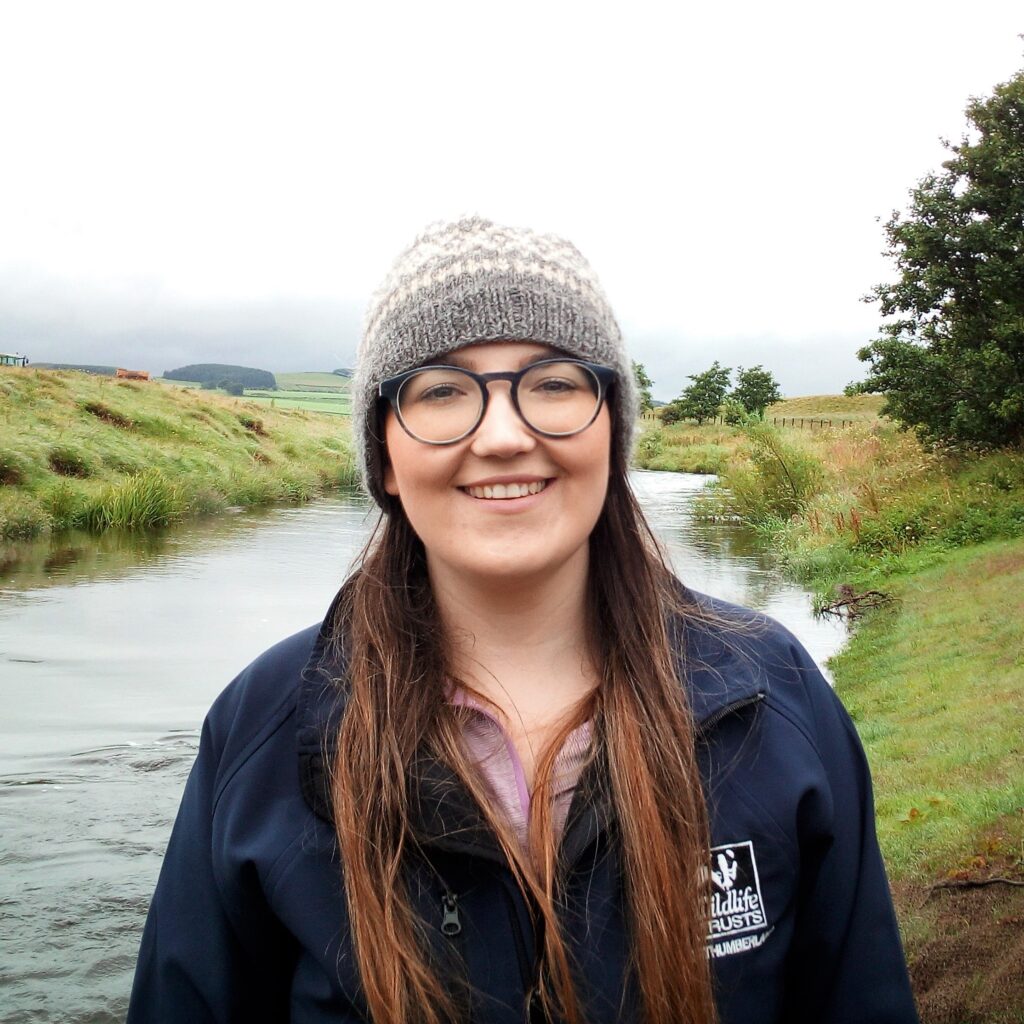 We welcomed our new Trainee Assistant, Natasha, at the beginning of August. Natasha will be supporting various aspects of project delivery, working part-time as part of the Redesdale team and part-time for Northumberland Wildlife Trust at their new reserve, Benshaw Moor. Find out more on Natasha and what she has been up to so far on the link below.
Nick jumps ship!
We are very sad to announce that Nick Lightfoot, Programme Officer, is leaving us at the beginning of September to take up a new, more senior role within Natural England. He'll be sorely missed, but we wish him all the best in his new role.

We are currently recruiting for Nick's replacement, find out more about the Programme Officer role and application here.
Revisiting Rattenraw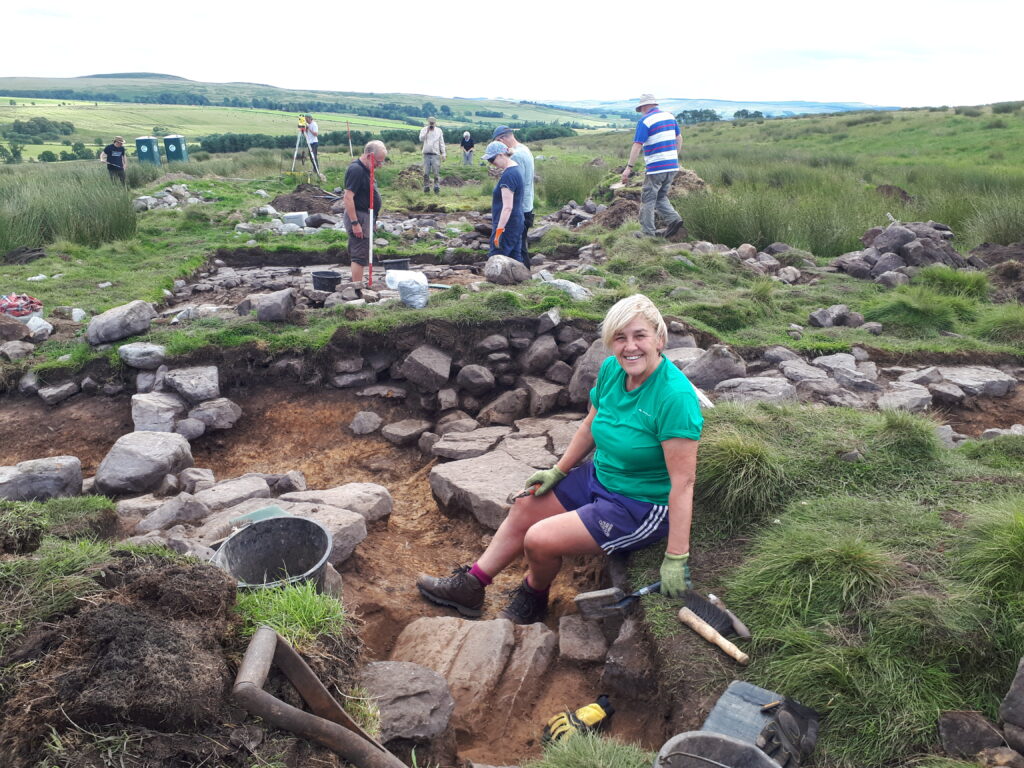 One of the first volunteer activities we were able to carry out post-lockdown was the second phase of our excavation of an Iron Age settlement at Rattenraw, where we made further exciting discoveries.
Excavation with Operation Nightingale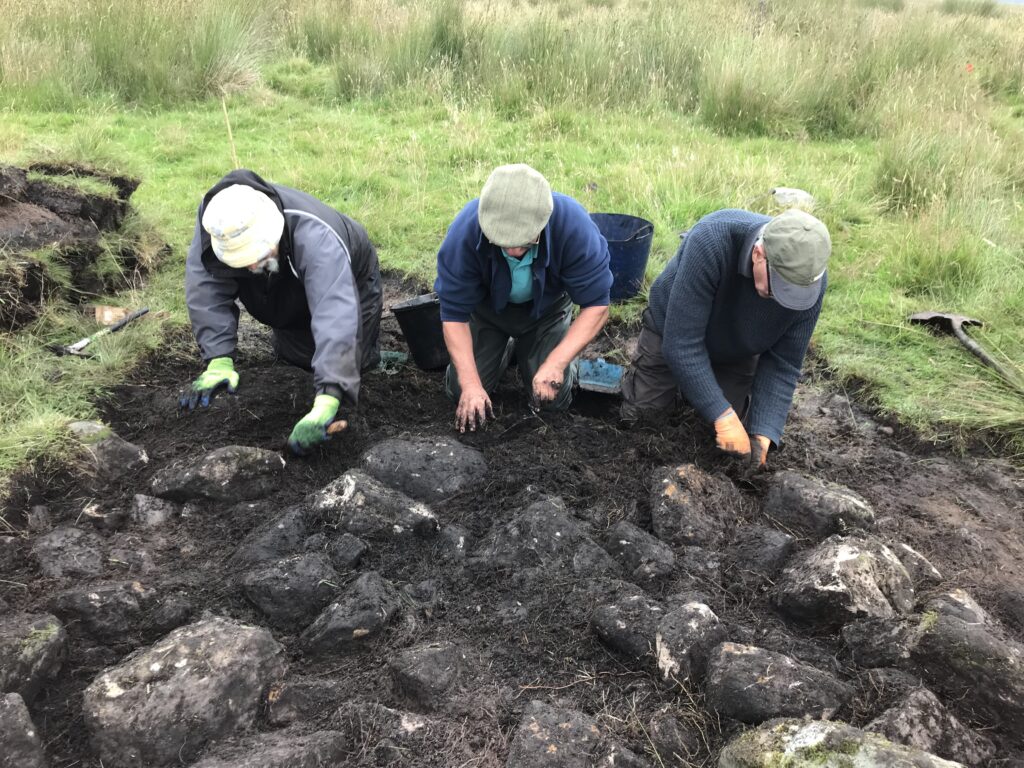 We're also going to be running a second dig, in partnership with Breaking Ground Heritage and Operation Nightingale, an initiative for injured and sick veterans and service personnel. We'll be looking at probable prehistoric features on the Otterburn Training Area identified during our Lidar survey.
The Gun Inn Re-Opens!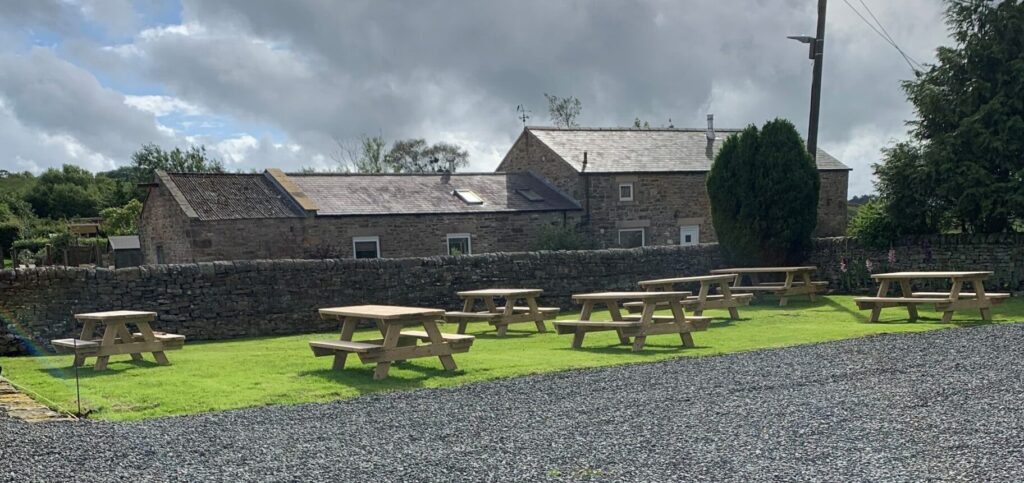 After a hugely successful fundraising campaign, the Ridsdale Community Group re-opened The Gun Inn at Ridsdale on Thursday 27th, with full restaurant facilities from Friday 28th August. You will now find a brand new set of picnic benches in the pub garden to enjoy a drink with a view, which the Group applied for funding for through our Community Heritage Fund.
St. Cuthbert's Three Church Trail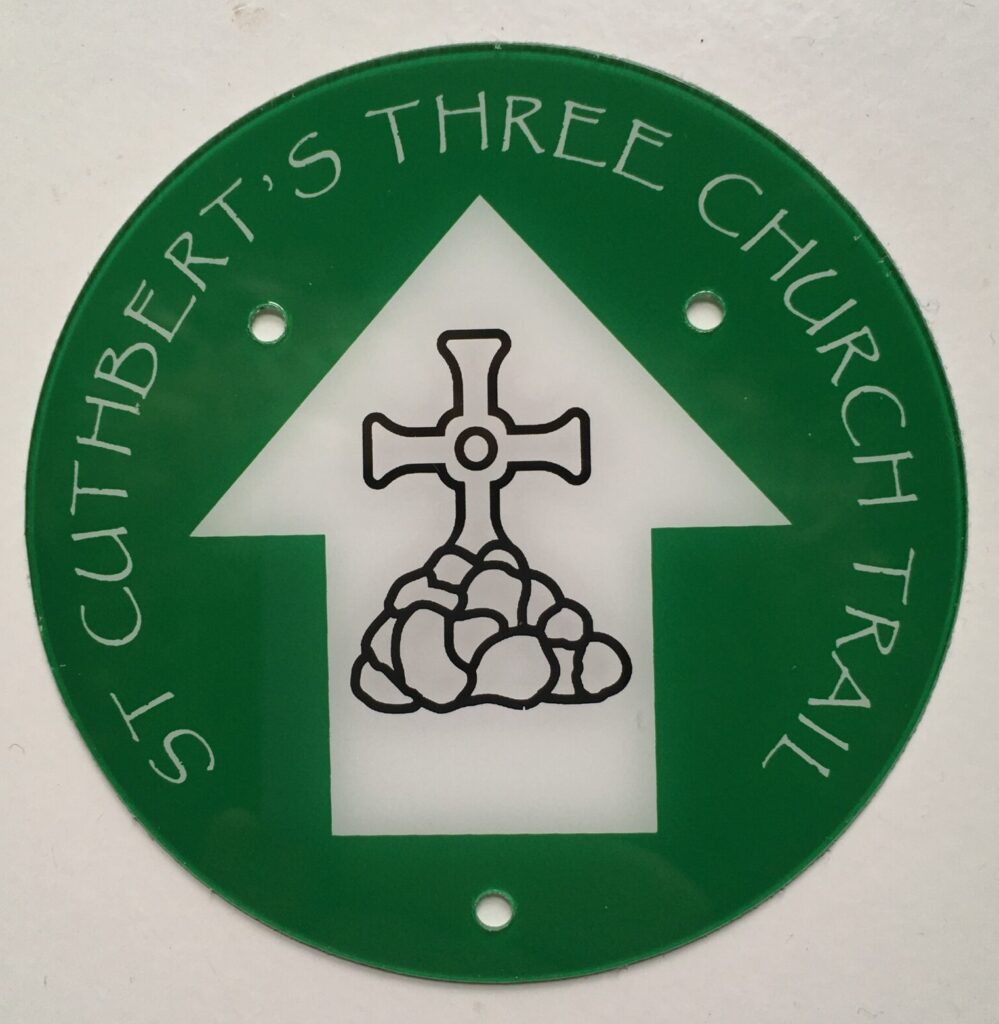 We are working with St. Cuthbert's Three Church Trail Group to create a new marked trail through Redesdale. The route takes walkers and pilgrims alike to the three local St. Cuthbert's Churches, from Elsdon to Corsenside and Bellingham. The Group was awarded funding from our Community Heritage Fund to produce a guide booklet for the route and we have recently installed new waymarkers to aid navigation.
St. Cuthbert's Weekend 4-6th September 2020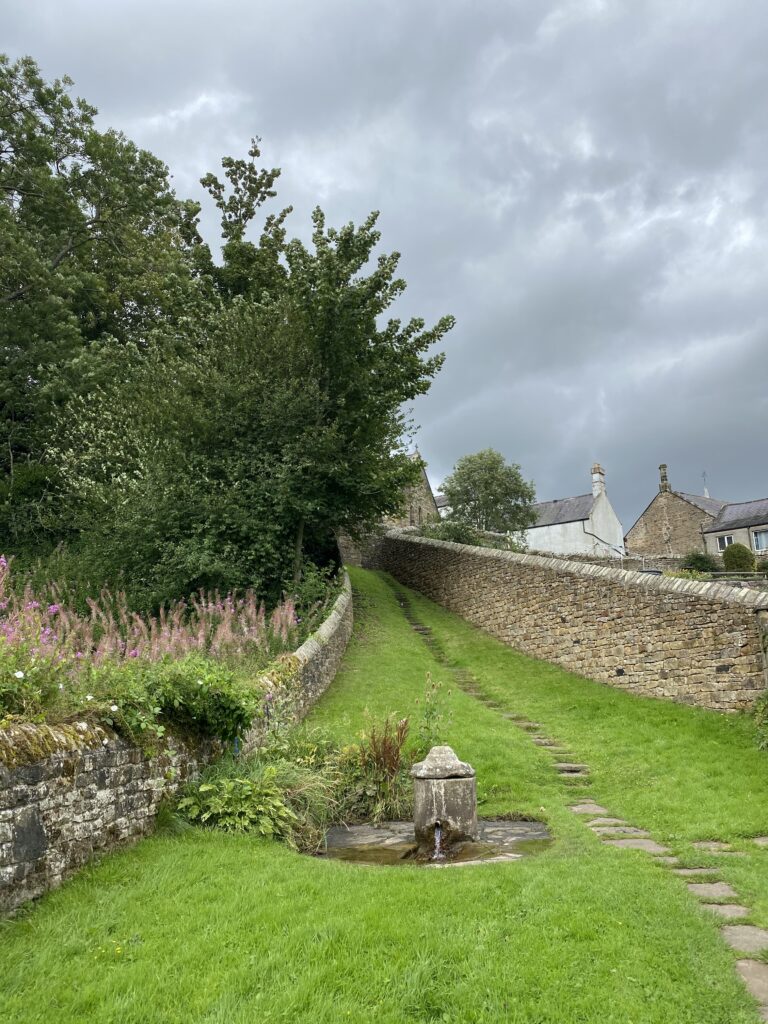 Join the festivities for this year's St. Cuthbert's Festival!

Friday 4 September 7:30 pm by Zoom – Join John Grundy and Peter Ryder in conversation about St Cuthbert's Bellingham, followed by a Q&A. E-mail Elaine Ryder for joining details: revelaine212@gmail.com

Saturday 5 September 9:00 am– Walk the St Cuthbert's Three-Church Trail with Bishop Christine. Bring your own picnic or contact Revd Dr Susan Ramsaran to book lunch: smramsaran@aol.com

Sunday 6 September – Special services for St. Cuthbert's weekend at St Cuthbert's Bellingham (9.30am) and St Cuthbert's Elsdon (6:00pm). E-mail Elaine Ryder for joining details: revelaine212@gmail.com